Online Courses
Access to the Community Systems and Structures that
Create Success for Your Students
(Without Spending Years Putting Them Together on Your Own)
Want them all? Become a member of the Saskatchewan Student Services Collective today…
Courses range from $27 – $275 – but for $497 you can grab a membership and unlock access to all 5 courses PLUS all the bonus monthly content in the Saskatchewan Student Services Collective!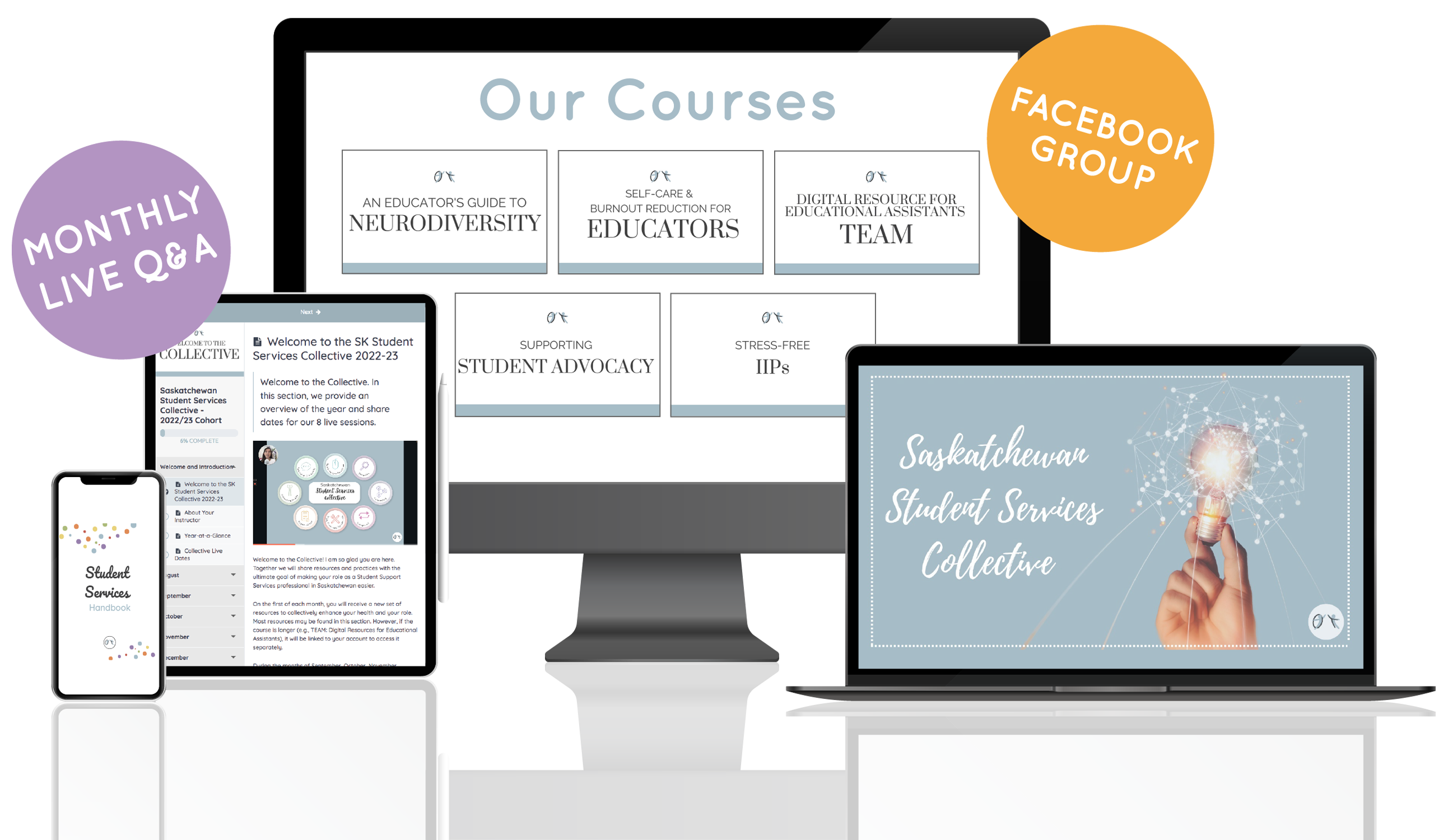 All prices are in CAD, per year.

Not sure which course is the best fit for your needs?
Contact us at louise@outcomestherapy.com and we would be happy to assist you.