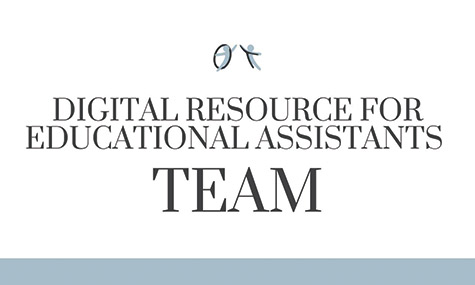 TEAM Digital Resources for Educational Assistants
TEAM - Digital Resources for Educational Assistants
About the Course: What does a great Educational Assistant in Saskatchewan need to know and do? You'll find real-world answers in this practical guide to surviving and thriving as an integral part of your school's inclusive team. You'll get immediately applicable strategies for mastering every facet of your complex role: collaborating with other team members, understanding accommodations and modifications, facilitating peer connections, fading your support, all while maintaining your own health and avoiding burnout.
Preview the course outline here:
TEAM Digital Resources for Educational Assistants
You do not have access to this course.